Halloween is definitely an exciting & fun Holiday in every year! Every one at any age can enjoy this event.  Halloween activities include trick-or-treating, attending Halloween costume parties, carving pumpkins into jack-o'-lanterns, lighting bonfires, apple bobbing, divination games, playing pranks, visiting haunted attractions, telling scary stories and watching horror films. Here are the 2017 Halloween Events on Whidbey Island!
Clinton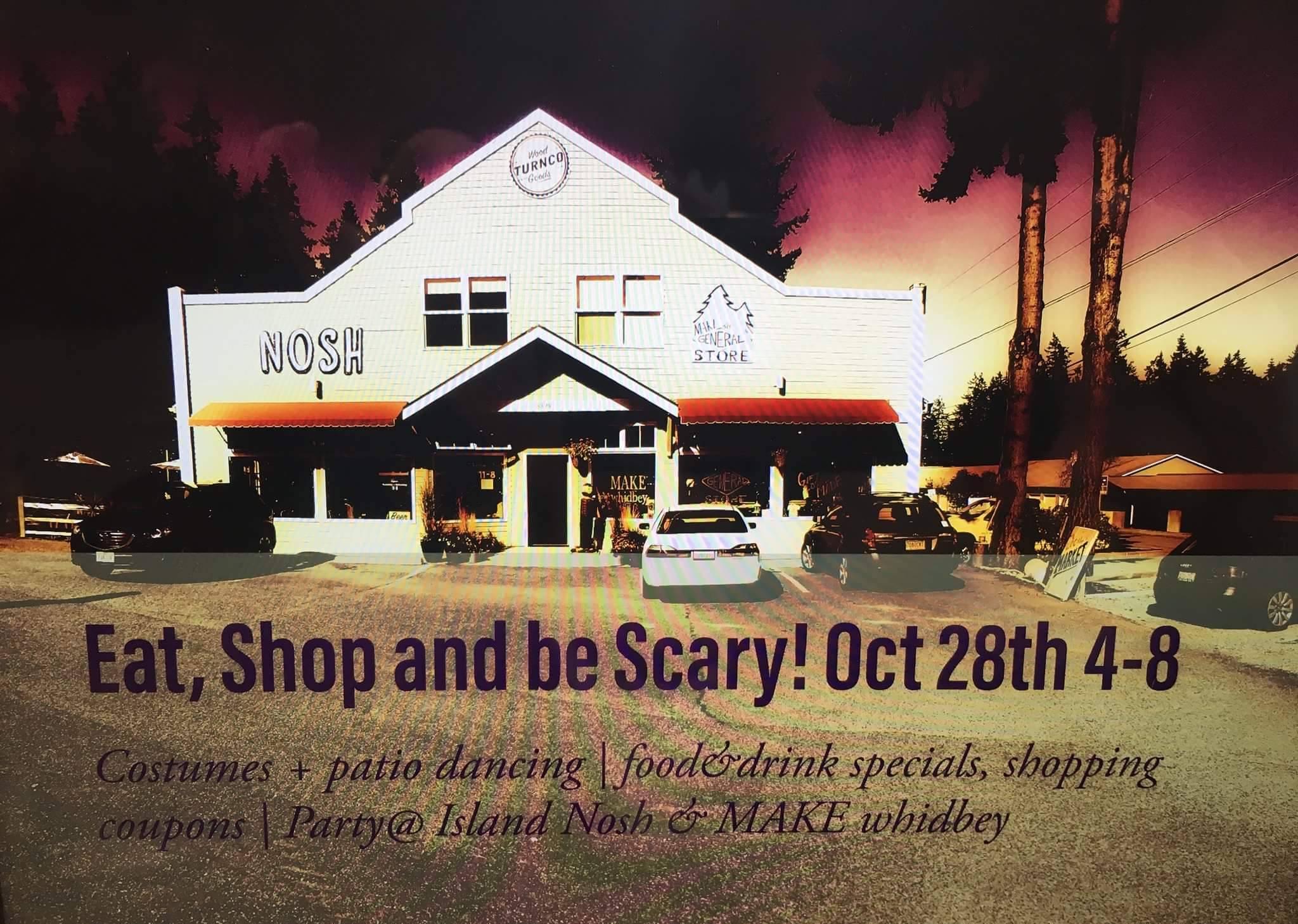 2nd Annual Clinton Fall Festival
Saturday, Oct. 28 ~ 1-4 pm
Clinton Community Hall
?6411 S. Central Avenue, Clinton
2nd annual Clinton Library Fall Festival at the Clinton Community Hall! The fun begins with "Going Batty" at 1pm, featuring a chance to see some bats up close and learn all about these mysterious creatures. Families are then invited to stay to do pumpkin carving and decorating, face painting, a wool craft with Cordula Hetland, and water color painting with Carla Walsh from 2-4pm.
Coupeville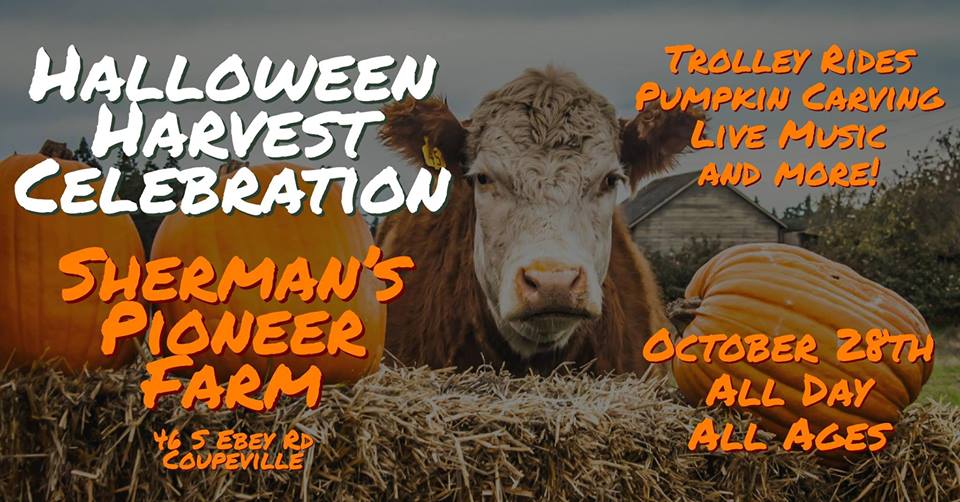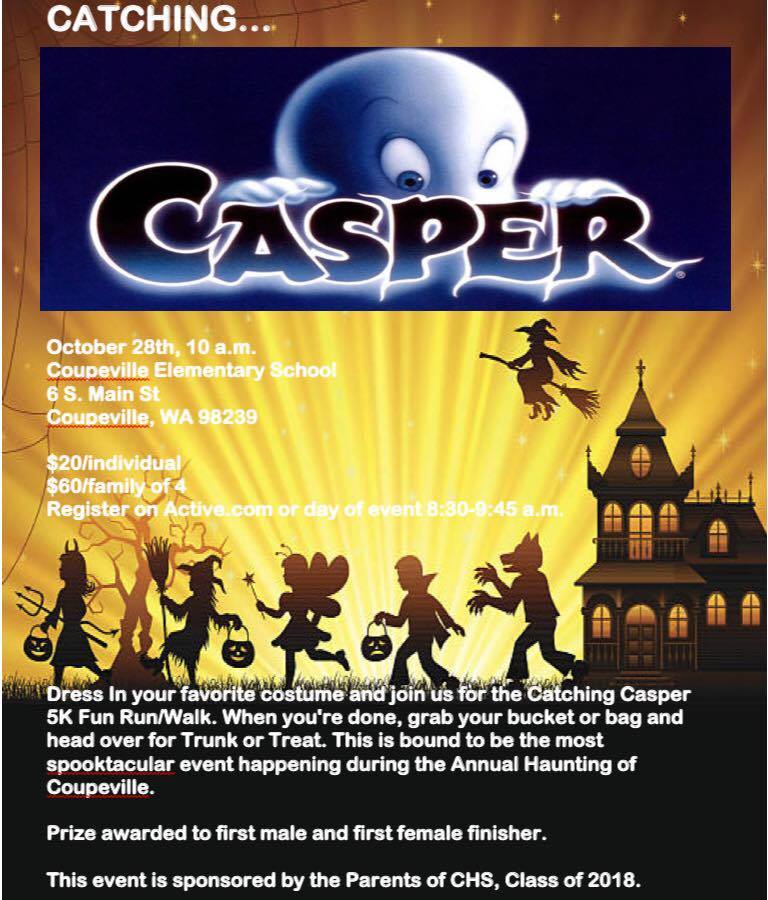 Langley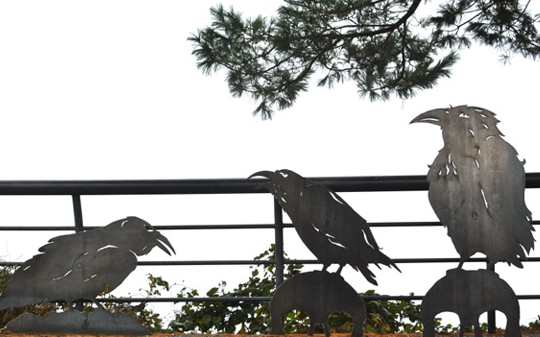 Spooktacular Langley!
Langley has something to crow about for fall and Halloween. The town and merchants are dressed for the holiday. Kids and parents are welcome to Trick or Treat downtown from 2:30 to 5:00 p.m. on Halloween, Tuesday, October 31. Great fun for the whole family!
Look for the many crows around town created by metal artist Scott Alexander and wood artist Mike McVay and how Langley Main Street made use of donated straw brooms in Boy & Dog Park.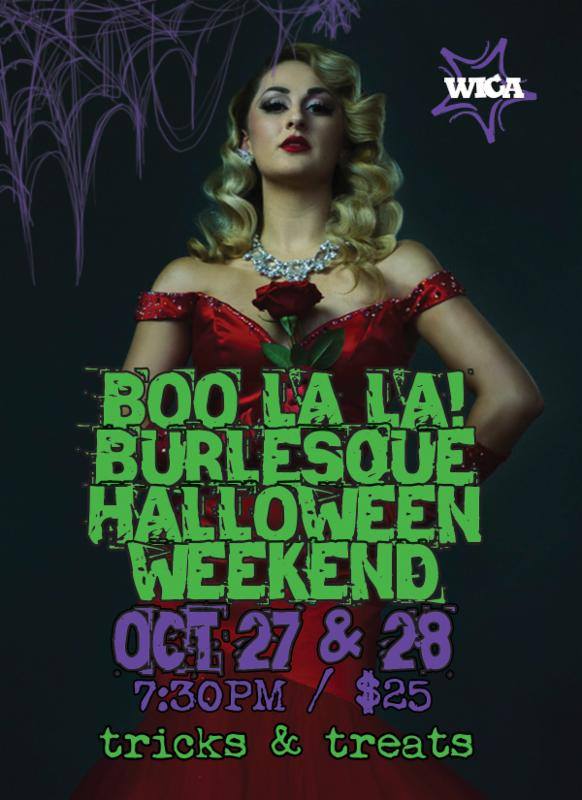 Boo La La! Burlesque
Halloween Weekend
WICA welcomes back the award-winning Can Can Productions in their third year of BOO LA LA! This year's Halloween burlesque rendezvous has even more tricks and treats than ever before. Join us as Seattle's most celebrated dance theatre company wows, delights, teases, and titillates audiences in a show crafted especially for WICA. Stay after for a meet and greet with the artists and complimentary small plates. There's never a cover in the Piano Bar where you can enjoy wine, beer, whiskey, and an ever popular house –crafted cocktail!
All Seats $25
Early Bird ticket $20 if purchased before August 31, 2017
Piano Bar opens one hour prior to the performance
PURCHASING TICKETS
Click Here for Online Purchases
Via Phone: Please Call the Box Office at
800.638.7631 or 360.221.8268
In Person: Visit the Box Office at
565 Camano Ave, Langley, WA 98260
Online Ticket Purchases are available until one hour prior to the performance
BOX OFFICE HOURS:
Wednesday through Saturday
1pm – 6pm
and 2 hours before every show
FOR MORE INFORMATION:
Or questions regarding your ticket order please call or visit the WICA Box Office.
Oak Harbor
Homes for Sales on Whidbey Island WA